Everest View Luxury Trek 9 Days
TRIP HIGHLIGHTS
incredible views of the world's biggest mountains

Visit Sherpa villages and meet local
Visit Hindu & Buddhist Temples, Monasteries

luxurious lodges during the trek

Scenic Mountain flights to and from Lukla By Heli

Private guides and a tailor-made itinerary

Helicopter tour around Mt. Everest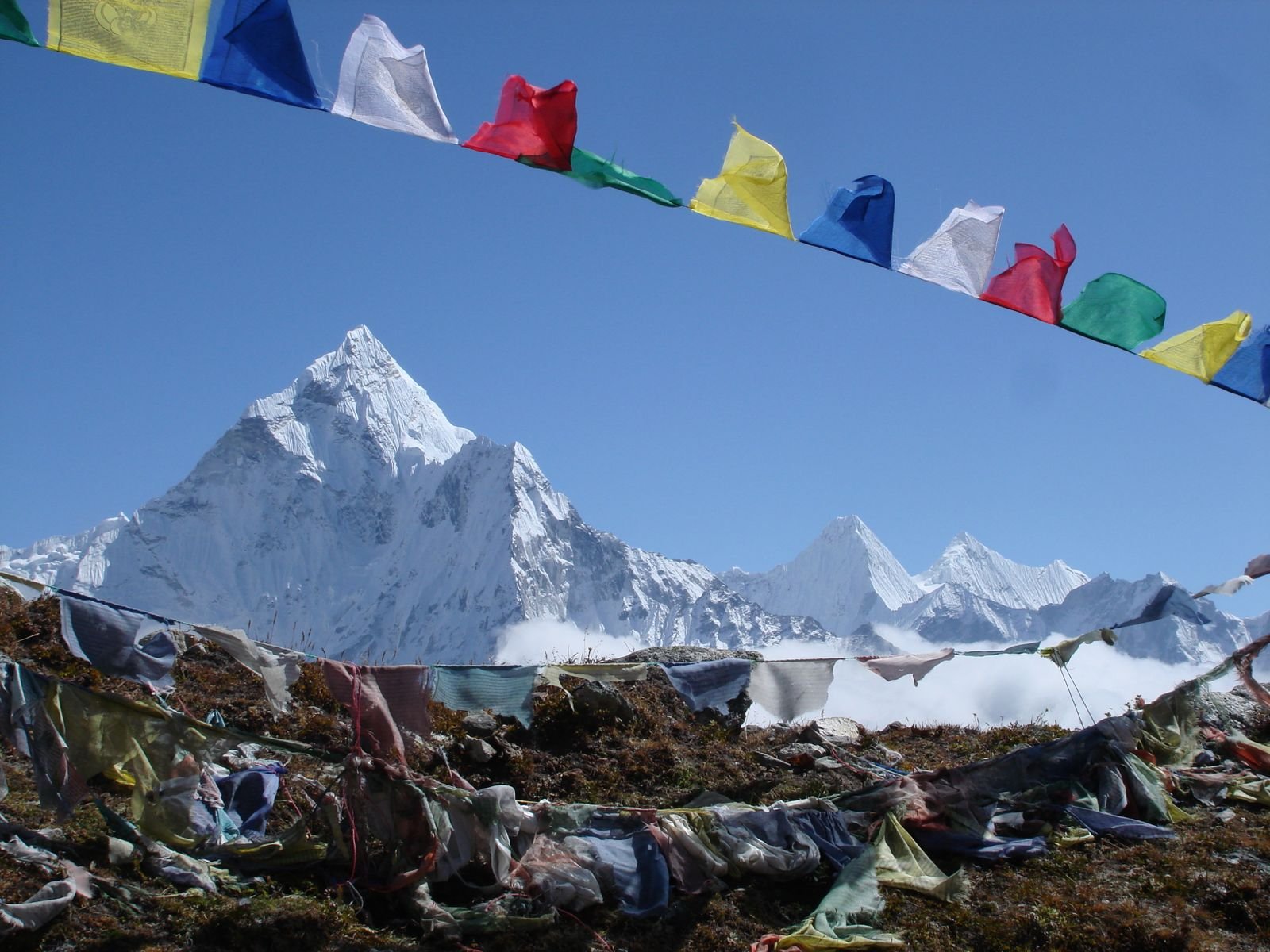 Cost From: $3500 PER PERSON
$550 SINGLE SUPPLEMENT
Return Guests get a 10% discount on all Trips!
Trip Type:

Trekking



Group Size:

2-10 Trekkers



Best Season:

Spring & Autumn



Max Altitude:

3,880 meters
13,000 feet

Start-End:

Kathmandu

Daily Activity:

Approx 6-7 hrs hike
Location:
Sagarmatha National Park, Solukhumbu, Nepal

Fly into Tribhuvan International Airport (KTM)
DESCRIPTION
Trek in the Everest region and stay in high-quality lodges along the way. This tour includes visits to Sherpa villages and Buddhist monasteries. Our Everest Luxury Lodges Trek is a great way to explore Nepal in style while maintaining a few of the comforts of home. These upscale lodges provide the highest level of service, with spacious bedrooms, hot showers, and western toilets. This trek starts with an exciting Heli flight to the mountain airstrip at Lukla. From here, we follow in the footsteps of famous mountaineers along the trail toward Everest base camp. This region is Sherpa country, where you will see colorful Buddhist prayer flags, carved stone prayer walls, and Buddhist monasteries along the way. The trail between lodges takes you through beautiful Nepalese villages with spectacular views of the Khumbu and the Everest regions. This is a moderate walk and would be an ideal choice for the trekker who hopes to maintain a few of the comforts of home. From Everest View hotel, we will take a 30-40 min Heli tour around Mt. Everest and fly back to Kathmandu.
TRIP ITINERARY
DAY- 1: ARRIVE IN KATHMANDU:
Book your flight for Tribhuvan International Airport (KTM) as your itinerary. Your guide will pick you up and transfer you to your hotel. She/he will brief you about your next day's schedule.
Accommodation:
Hyatt Regency
Meals included:
Dinner
DAY- 2: KATHMANDU SIGHTSEEING AND TREK PREPARATION:
After breakfast, your guide will pick you up to explore Kathmandu. Three major Kathmandu heritage sites, Baudhanath, one of the largest Buddhist stupas in the world. Pashupatinath is a Hindu temple dedicated to Lord Shiva and is located in Kathmandu, Nepal. This temple was classified as a World Heritage Site in 1979, and Kathmandu Durbar-Square is an old royal palace of the former Kathmandu Kingdom. Evening welcome dinner with the group, briefs about the next day's activities.

Accommodation: Hyatt Regency
Meals included: Breakfast/Lunch/Dinner.
DAY- 3: FLIGHT TO LUKLA AND TREK TO PHAKDING
Fly to Lukla (9,350ft) by Heli. It takes 40-45 minutes and is an adventure, with great views of the landscape and mountains. After meeting our crew, we will start our trek by heading up the Dudh Koshi Valley on a well-marked trail to Phakding. (8562ft)
Accommodation:
Yeti Home
Meals included:
Breakfast/Lunch/Dinner.
DAY- 4: Trek Phakding to Namche Bazaar
After breakfast, we follow the Dudh Kosi river. This day's walk takes us through magnificent forests with glimpses of the mountains ahead. We cross the river several times by bridge as we pass through the sherpa villages. A final bridge brings us to the foot of the steep climb to Namche. if the weather permits, catch the first glimpse of Mt Everest along the way. Namche is a prosperous Sherpa town and an important trading center. It has a weekly market on Friday afternoon and Saturday morning.

Accommodation: Yeti Home
Meals included: Breakfast/Lunch/Dinner.

DAY- 5: Trek to Everest View Hotel
From Namche, the trail contours onto the side of the valley. If the weather is clear, we will get great views of Everest, Lhotse, Nuptse, and Ama Dablam. We will have a tea break at Kyanjuma. Walking through the forest, we come to Khumjung, where we have lunch close to the Sir Edmund Hillary School. After lunch, we walk up to Everest View Hotel (13,000ft)

Accommodation: Everest View Hotel
Meals included: Breakfast/Lunch/Dinner.
DAY- 6: Everest Heli Tour
In the morning Everest View flight by Heli. A helicopter tour is a perfect way to explore the Everest region quickly. Then fly back to Kathmandu by same Heli.
Accommodation: Hyatt Regency
Meals included: Breakfast/Lunch/Dinner.
After breakfast, the guide will pick you up from the hotel for the Bhaktpur city tour. Bhaktapur Durbar Square is 13 km east of Katmandu and is listed as a World Heritage site. It's famous for its art and architecture. Many famous temples and statues are the main attraction of the Bhaktapur Durbar Square.
Accommodation: Hyatt Regency
Meals included: Breakfast/Lunch/Dinner.
Our office staff will drop you at the airport 3 hours before the flight schedule.
Meals included: Breakfast
Dates & Prices

For online booking, you will pay a deposit of $ 500 now, and the remaining balance is due 60 days before your trip start date.


From
To
Price
Availability
Book
Enquire
From
TRIP DETAILS
» 4 nights in Kathmandu Hyatt Regency on Bed and Breakfast
» Luxury Lodges during the trek with attached bathroom, Hot shower.
» Lunch, dinner & breakfast during the trip
» Flight: Ktm-Lukla-Ktm with domestic Airport tax
» Everest National Park & TIMS Permit Fee
» KTM Sight Seeing with Guide & Entrance Fees
» English Speaking Trek guide
» 1 Porter, each member
» All staffs insurance & daily wages
» All airport transfers
* International flight and departure tax
* Personal trekking gear and clothing
* Tips guide/ porters and personal expenses
* Travel/medical/emergency evacuation insurance
* Extra nights' accommodation in Kathmandu. In case of early arrival or late departure, early return from Trekking (due to any reason) than the scheduled itinerary
* Any other item not listed in the "Price Includes" section
Once you book this trek you'll receive access to a printable, downloadable trip information packet with a detailed packing list
FAQ
How do I sign up for a trip?
Booking a trip is easy. Call us at 734-997-7229 or 303-834-5512, or Email us at info@imperialexpedition.com.
Online bookings are made via the 'Book Now button available on each trip page. Once we confirm your booking, we'll send you comprehensive information regarding visas, vaccinations, gear, clothing, and arrival details to ensure you are fully prepared for your adventure.
How fit do I need to be to trek in the Himalayas?
You should be moderately fit, exercise regularly, and enjoy active vacations and walking and hiking in mountainous terrain. For the Everest base camp trek, you should be able to run for an hour without stopping at any speed and still feel good to continue – OR – walk for 5-6 hours in a day with rests. Trekking is an endurance sport. Mostly you need a good attitude, which will go a long way toward the success of reaching your goal.
When is the best time to trek and climb in the Himalayas?
Fall (September-November): Fall is considered the best time for trekking in Nepal. The weather is excellent at this time, allowing for clear blue skies and tantalizing mountain views. Temperatures are moderate. Occasional short storms may bring snow to higher altitudes.

Winter (December-February): Winter brings heavy snowfall mostly at higher altitudes. This can be a good time for cultural tours and trekking at lower elevations.

Spring (March-May): Spring is a good time for trekking and climbing in Nepal and Tibet. The rhododendrons, the national flower of Nepal, make the hillsides a colorful paradise during the spring. It is mildly warm at lower elevations and at higher elevations, the mountain views are excellent while the temperature is quite moderate. If you trek to Everest base camp in the spring, you will have the opportunity to meet world-renowned climbers, as several Everest expeditions will be assembled at base camp.

Summer/Monsoon (June-August): The monsoon during the summer months can make travel in Nepal wet, muddy, warm, and often humid. Strong monsoon rains don't usually last long, and often end with large and wonderful rainbows. However, the streets in Kathmandu can be muddy and landslides sometimes occur in the mountains. It is recommended to carry insect repellent when trekking during these months.
What sort of experience do your guides have?
Our guides are dependable, competent, and highly qualified with more than ten years of trekking experience, leading trips, treks, climbs, and expeditions in the Himalayas. Our guides speak English and the local language. We are trained in first aid and CPR. Most importantly, our guides are friendly and enjoyable and are passionate about sharing the rich cultures, traditions, and natural beauty of Nepal.
What is the routine on the trek?
Most trekkers normally start their day early around 7:30 to 8:30 am after a hot breakfast. The morning sun offers nice mountain views. You will carry a light pack for your camera, water, a jacket, and a wind layer. Around noon we will reach the lunch stop where we will spend time drinking tea, resting, and having lunch. After lunch, we normally walk for 2 to 3 more hours before arriving where we will stop for the evening. Here at the lodge we will have hot tea and relax for the rest of the day. Our day ends with dinner and then off to bed in single or double rooms in the trekking lodge.
What type of shoes or boots should I wear?
The proper footwear depends on the trek and on the trekker. Most hikes can be done in comfortable running shoes while longer more strenuous treks may require sturdy but lightweight hiking boots. It is best if you purchase shoes and boots long before arriving in Nepal. We advise that you wear your boots prior to the trek to break them in – in order to prevent blisters, which can be debilitating on the trail.
How big will the group be?
We try to bring together a small group of like-minded people. Our trekking groups are generally from 6 to a maximum of 12 members, although we can accommodate smaller groups and solo trekkers as well.
Do you arrange private or family treks?
Yes, if you would like to travel independently or with friends, family or colleagues, you are invited to choose the trip that best suits your group and the trip dates according to your schedule. We are happy to consider any number of trekkers. Our maximum is not more than 50 at a time. The cost per person for private trips is negotiated on the basis of group size, trek area, and duration.
How long do we walk each day?
Our trips are classified into three categories according to the level of difficulty. Easy adventure treks are about a week to 10 days in duration. They generally don't go above 13,000 feet (4,000m). You can expect to be hiking/walking for around 4-5 hours a day. Moderate to fairly challenging treks are longer treks that go into a high mountain country above 13,000 feet (4,000m). Physically these trips are more demanding and tiring and may involve 6-8 hours of trekking along rocky trails in high Himalayan terrain. Strenuous treks are longer treks that go beyond the normal activities of trekkers and tourists. These include ice climbing and mountaineering expeditions. Physically challenging, these trips may involve 7-9 hours of trekking in a day and are likely to include unfavorable weather conditions and strenuous activities. Some level of experience may be required for these trips.
What type of food is served during a trek?
In general, while trekking breakfast may include a choice of porridge, muesli, omelet, fried or scrambled eggs with chapattis or bread. Lunch and dinner are generally pasta, potatoes, or rice with or without cooked veggies and/or eggs. Meat is also available, however, it is recommended to adopt a vegetarian diet. As long as the meat is stored and cooked properly, meat dishes are also safe. Tea, coffee, and hot chocolate are available at all meals. Your guide will do his/her best to make sure all food is well cooked. At some restaurants in Kathmandu, the vegetables are soaked in iodine and thus fresh salads are safe to eat. While trekking it is best to avoid raw vegetables unless you can peel them yourself. The rule is: cooked, peeled, boiled – or forget it! During the trek, you can choose what you like from the menu in the lodge. There will also be plenty of snacks available such as biscuits, popcorn, candy bars, and soft drinks. In some areas, you will find fresh fruit in season.
What are the overnight accommodations like?
In cities, you will be staying in hotels and guesthouses that are similar to those in the US with private bathrooms, showers, TV, phone, AC, etc. If you prefer luxury hotels we can make those arrangements as well. While trekking in the mountains the accommodations will depend on whether you are camping or teahouse trekking. If you are on a camping trek, then you will be sleeping in a tent. The trekking lodges or teahouses are simple shelters. There is no central heat. In the dining room where meals are served, there is often a wood-burning stove that heats that room only. The guest rooms are not heated so you will need a good quality sleeping bag, which can be rented in Kathmandu. The guest rooms are usually small and sleep one or two trekkers. The walls are thin so earplugs are a good idea for light sleepers. The bathrooms are down the hall or outside. Nowadays, there are also a few 'luxury' establishments along the popular trekking routes. If you are interested to upgrade, let us know and we can make those arrangements.
What happens in case of an emergency?
In the case of a serious illness or a life-threatening emergency during your trek, a helicopter rescue will be initiated. You are responsible for all the expenses incurred in such an evacuation. It is required that you have insurance that covers emergency helicopter evacuation throughout your trip. However unlikely, we are prepared for emergencies, and your guide will respond quickly to get any necessary medical help. We aim to avoid such circumstances with education and a large dose of preventative medicine.
Is it possible to deviate from the itinerary?
Our specific itineraries are custom crafted with you in mind. Once we agree on a plan, we can always make minor changes and adjustments while en route. The itinerary acts as a general plan for the trip. However, there are often local events, festivals, or happenings that may capture our attention. As long as everyone in the group agrees on these changes, that is fine. Major changes to the itinerary may be made if there are political or environmental concerns. Your guide will help to make any necessary adjustments. Our trips are adventures that may take you into remote regions where unforeseen circumstances may contribute to the need for a change in the itinerary.
Any suggestions on what to do and what not to do with respect to the Nepalese culture?
Nepal has many diverse ethnic groups, traditions, and religions. There are numerous cultural practices that may appear unusual to a person on his/her first visit to the country.
The most common greeting in Nepal is "Namaste" which is performed by placing the palms together and bowing as if praying.

Before entering a Nepalese home, temple or monastery remember to remove your shoes and place them neatly side-by-side.

Be careful not to use your spoon, fork, or hands to touch another person's food, plate, cooking utensils, or even the serving dish. Do not eat from other people's plates and do not drink from other people's water bottles or glasses. This is considered to be impure by the Nepalese.

Never touch anything with your feet. The feet and the floor are considered dirty.

While traveling, dress appropriately. Women should avoid short skirts and sleeveless shirts.

Seek permission before entering a Hindu temple. Many Hindu temples do not allow non-Hindus to enter.

Leather is prohibited inside temples because cows are considered sacred and are not used for slaughter.

Walking around temples or Buddhist stupas is traditionally done clockwise.

Be sure to ask before taking photographs of the locals. Some people believe part of the soul is taken when a picture is snapped.

Public displays of affection between a man and a woman are frowned upon and are not generally accepted.

When the Nepalese shake their head from left to right, they may mean, "Yes".

Develop a genuine interest in Nepal and meet and talk to the Nepalese people. Do your best to respect their local customs and traditions.
For your convenience, we have different methods of payment as mentioned below. You can choose any of these methods:
1. Bank Transfer (ask for account info)
2. Mail a check made out to 'Imperial Expedition' to Imperial Expedition 218 S. Main St. Ann Arbor, MI. 48104
3. You can also pay by credit card, over the phone or online
What about transferring trips?
Tours and trekking trips may be transferred to the next year or to another date, however, the transfer must be made 90 days or more prior to departure. Otherwise, if the transfer is made 90 days or less prior to departure, you must pay the cancellation fees as outlined above. There are no fees for transferring trips more than 90 days prior to departure. However, for climbing trips and expeditions, if you would like to transfer your trip to the next year or to different dates, there is an automatic transfer fee of $1,000 that must be paid to Imperial Expedition.
Should I purchase trip cancellation insurance?
If you must cancel your trip due to illness, injury, or death of yourself or an immediate family member, trip cancellation insurance protects all your deposits and payments for both air and land costs. It is recommended that you buy trip cancellation insurance but not required.
What if I have to cancel?
If you decide to cancel your trip, the following fees apply and are due to Imperial Expedition prior to departure when we receive written notice of your cancellation. Cancellation Fee Schedule for tours and treks:
90-81 days prior to departure You forfeit half the deposit

80-60 days prior to departure You forfeit the deposit

59-31 days prior to departure You forfeit 50% of the total amount

30 or fewer days prior to departure You forfeit the entire cost of the trip
Cancellation Fee Schedule for Climbing Trips and Expeditions:
180-150 days prior to departure You forfeit

149-89 days prior to departure You forfeit 50% of the total amount

90 or fewer days prior to departure You forfeit the entire cost of the trip
What if Imperial Expedition cancels my trip?
Imperial Expedition reserves the right to cancel all or a portion of a trip due to political or environmental circumstances, which may hinder trip operations or for any other reasons beyond our control. In the event of such a cancellation, we will give a full refund for the cost of the trip. However, Imperial Expedition is not responsible for additional expenses incurred by you in preparing for the trip, visa fees, gear, insurance, or medical expenses prior to the trip. If international air tickets have been purchased, the airline's refund policy applies.
What other expenses should I consider?
Medical advice and inoculations, health and travel insurance, travel and trekking gear, international airfare, Nepali visas, airport tax, spending money, and most meals are not included in the cost of your trip.
How much should I budget for tipping?
Your support team will work hard to please you during your trip. They will appreciate receiving a tip at the end of their service. The amount you give depends on you and your appreciation of their work. We recommend giving from $200 – $300 total in tips to your porters.
We are always available to answer your questions. Please let us know what's on your mind. Good communication is important for a safe and fulfilling trip! Send us a note or call us directly:
Name: Pem Dorjee Sherpa
Phone: 303-834-5512
Email: info@imperialexpedition.com
​
ACCOMMODATIONS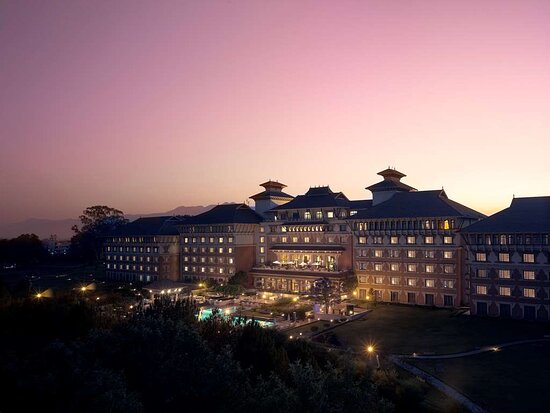 Hyatt Regency Kathmandu
4 Nights
Hyatt Regency Kathmandu is a luxury five-star hotel designed in traditional Newari-style architecture, ideally located only 4 km from the international airport. Situated in a city with a plethora of ancient sites and fascinating architecture.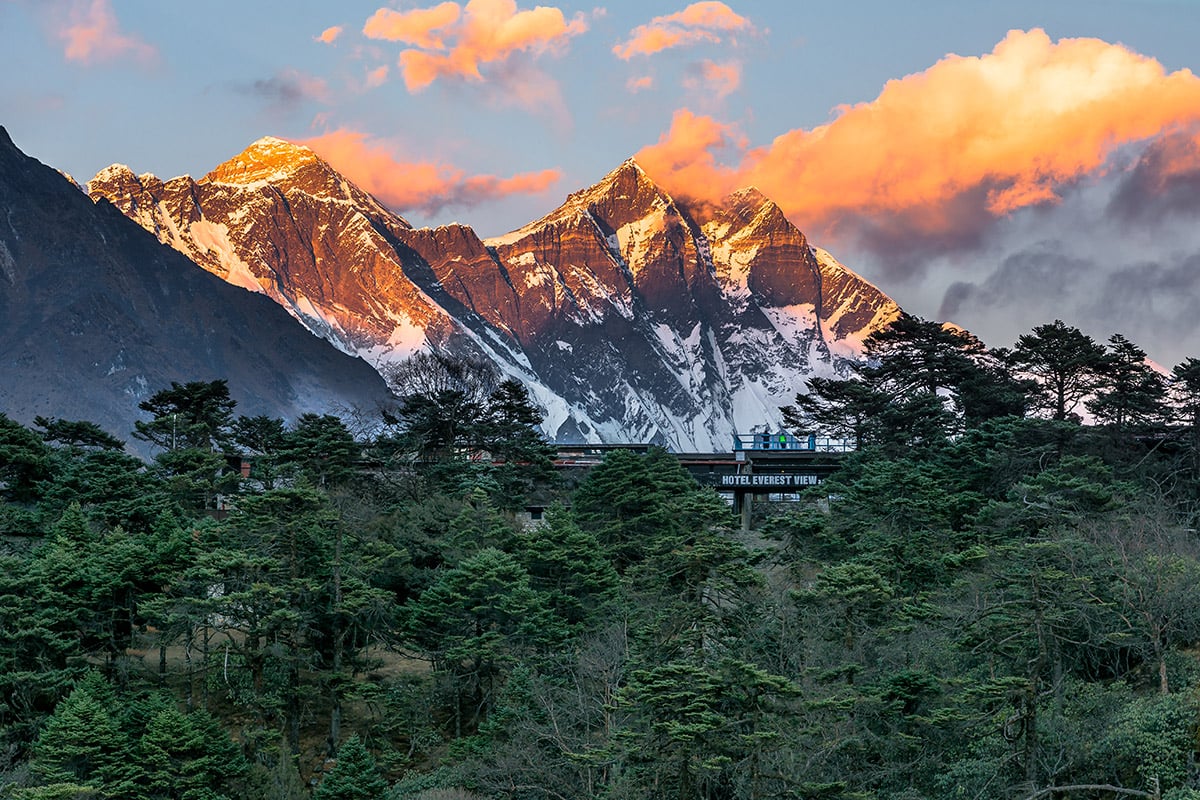 During The Trek



2 NIGHTS Yeti Home
1 Night Everest View Hotel
Situated within the Sagarmatha (Everest) National Park in Nepal, a UNESCO World Heritage Site, the hotel offers a 360-degree view of the awe-inspiring peaks. With a view of Mt. Everest from every room, visitors can immerse in this mesmerizing scene in luxury.
These exact accommodations are not guaranteed. In some instances alternative accommodations of similar quality and location may be used.